Fishing for Freedom - Quincy
May 31-June 2, 2024
Quincy, ILLINOIS
Registration will open February 1, 2024 for Warriors and Boaters
What is Fishing for Freedom - Quincy?
Fishing For Freedom - Quincy is a no entry fee bass, catfish, and crappie tournament that pairs our Warriors (active Military and Veterans) with our Boaters (professional anglers, avid tournament fishermen, fishing guides, and local outdoorsmen) for a fun day of fishing on our local fisheries. Fishing For Freedom - Quincy cannot give back all the lost time away from the great outdoors during deployment, but we can give back a weekend. We do that by providing our Warriors with a weekend full of entertainment and enjoyment of the great outdoors with their fellow Veterans and active duty personnel, as well as the general public. This event is designed to provide our Warriors with events that range from a fish fry, trapshooting, archery, live music, a Heroes Banquet, and a day of fun tournament fishing on the Mighty Mississippi River or Mark Twain Lake. We also have private lake(s) where we take our Warriors who cannot easily fish from a boat to ensure their safety and well-being.
This event is a great way for citizens and businesses in Quincy and our surrounding communities to honor our Veterans and active duty personnel and to show them our sincere appreciation. Fishing for Freedom - Quincy is made possible by our patriotic American sponsors and sportsmen from the Tri-state area and from across the country, who donate their hard-earned money and volunteer their time to help make our event a success each year. Without the support from our donors and volunteers this event would not have grown as it has since its inception in 2011. Contact us for more information, or to become a partner of our event.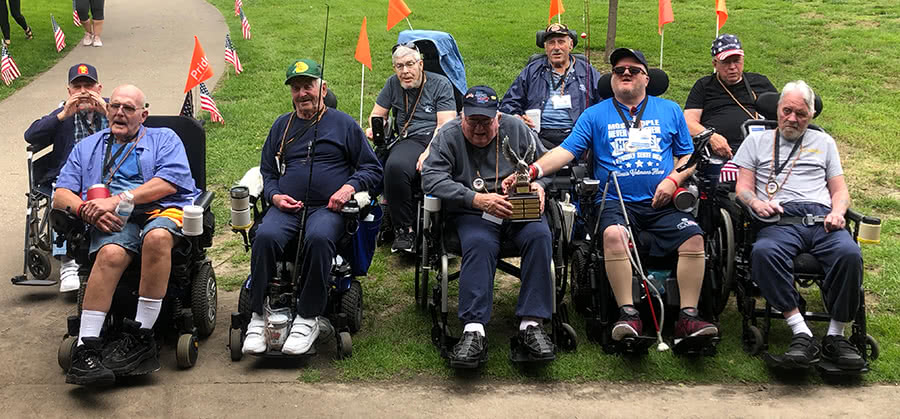 This year's event will include the following divisions:
Staff Sgt. Matt Weichert Memorial Bass Division (Mississippi River)

Pool 19 & 20 Division and Pool 21 to Pool 24 Division

Staff Sgt. Matt Weichert Memorial Bass Division

Mark Twain Lake Division and the Reregulation Pool Division

Allie Lymenstull Catfish Division

Pool 19-20 Division, Pool 21-24 Division, Mark Twain Lake Division

Staff Sgt. Keith "Matt" Maupin Crappie Division

Private Lake(s)

(limited to special needs Warriors unable to fish from boats)
The weekend is about showing our Warriors a good time with good old-fashioned Midwestern hospitality in an area that greatly supports its Armed Forces, but most importantly it is about saying THANKS!
To all of our active duty and Veterans, thank you for your service and sacrifice to keep this country free. We hope you can join us this year!